| | |
| --- | --- |
| | A Little Bit of Our Families History |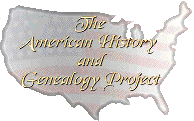 Welcome
Welcome to my genealogy page. My name is Terrance Russell Phillips and am currently researching both sides of our family. I decided to research my family because of a love for history and to find out more about those in our past. We can not change what has happened, however, this might help in understanding what has transpired in the making of such a wonderful country as we now have. I grew up in the Reno-Sparks Nevada Area and had little opportunity in getting to know my father's side of the family. My father Silas Russell Phillips was born in Southside, West Virginia, November 23, 1922. His family moved to Williamsport, Ohio after the death of his father in April of 1927. During WWII he was stationed at Stead Army Air Base near Reno where he met and married our mother, Delberta Albee on August 11,1944 in Sparks, Nevada. Our mother was born in Wadsorth, Nevada on August 13,1926 and spent most of her life in Sparks before her death on September 19,1972. Our Father died on July 19, 1994 in Jackson,Wyoming. My wife Linda and I were married on March 6, 1971 in Reno, Nevada. We have six children six grandsons and one granddaughter.
On My Fathers Family I am researching: PHILLIPS, BONNETT, CADLE, GEORGE CASTO , WILLIAM CASTO, COBB, FERRELL, FLEISHER, FLETCHER, GANDY, ISNER, MORRISON, OURE, PARSONS, PROVINCE, THOMPSON, WALLIS and WETHERHOLD.
On My Mothers Family I am reseaching: ALBEE, CONNOR, DAWS, HUNTOON, MaHAFFEY, MARTIN, McPARTLAND, NEILAN, PLATT, RANDALL, ROBBINS AND SIMES.
As time permits I will be adding more information. Please check back again soon
and let us know if you have any questions about our page. Thank you!!!!!!!!!!

click above for
Comments or question ?